INJECTION MOLDS
Toth Mold/Die Inc. Since 1982
Production Molds
Production molds for injection molding are built to produce a high volume of parts which most commonly range between 50,000 and upwards into the millions. Production molds are classified by mold life expectancy.  Listed below are the classes of molds and their life expectancies:
Class 101  A high production injection mold that is capable of running one million plus cycles.
Class 102  A medium to high production injection mold that is capable of running up to one million cycles.
Class 103  A medium production injection mold that is capable of running up to 500,000 cycles.
Class 104  A medium production injection mold capable of running up to 100,000 cycles.
 The difference in the class of the production molds are usually in the type of steel used and if the cavities and cores are heat treated or not. These high production injection molds also have provisions added to prevent wear of the components such as using wear resistant materials in areas that require moving parts.
Toth Mold/Die Inc. builds all of the classes of production injection molds and also guarantees the life of each mold.
Toth Mold/Die Inc. also maintains all of the production injection molds built in-house.
Large companies usually have a mold build spec sheet that is sent out with the initial RFQ.   This spec sheet has all the requirements of the production mold.  This includes items such as steel type, gating, mold base, type of ejection and cooling, among a list of other items.  If someone is looking at having a production mold built and is not familiar with the construction of an injection mold, it could be a difficult task. The best thing to do is to have the mold shop list all areas of the production injection mold they are quoting. This list should include the items mentioned above along with the mold life guarantee (how many cycles), terms (final payment should be on your approval), delivery and also the number of samples that are included in the price.
When tooling up for your production mold, you will need to have a rough idea on what your production requirements will be so you are able to know what grade of production mold you will need.  Everyone hopes they are going to sell a million parts, but you need to be realistic. If your quantities go up, you can always upgrade to a new mold with more cavitations. It is a very good idea to research as much information as you can on injection molds before undertaking the process.
Contact Toth Mold/Die Inc. today to help guide you to the class of injection mold you will need to have built for your production requirements.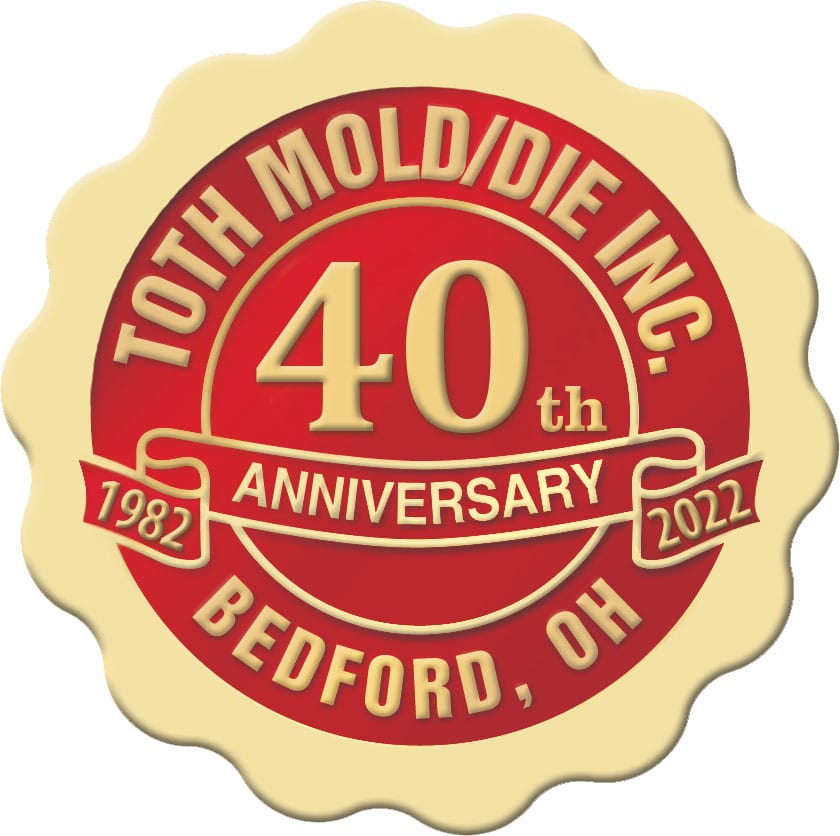 Parts Produced By Toth Mold/Die, Inc.
Contact Toth Mold/Die Inc. Today
Please click on the button below, we're looking forward to hearing from you!