MACHINING
Toth Mold/Die Inc. Since 1982
CNC Machining
Toth Mold/Die Inc. offers complete CNC machining. We are able to machine areas where conventional EDM is the only option for most shops. Using end mills as small as .010 in diameter can save a lot of time and money.
Conventional and Wire EDM
Toth Mold/Die Inc. has the expertise in conventional EDM and also wire EDM. We have the ability of wire cutting with a .003/in. diameter wire for production, small cavities and other complex forms. We are currently injection molding a part with .005/in. rib thickness out of a TPU resin on a part that has 7,200 nit lines. We have the ability to conventional EDM shut-offs on an injection mold surface that do not need to be hand worked.
Grinding
Toth Mold/Die Inc. provides grinding services that include surface, form, external and internal threads.
Welding and Fabrication
Toth Mold/Die Inc. offers complete mold repair with the use of precision welding of cavities and cores. We can also sample the mold for your approval of the repaired area. In addition, we provide fabrication services for fixtures, prototypes as well as finished products.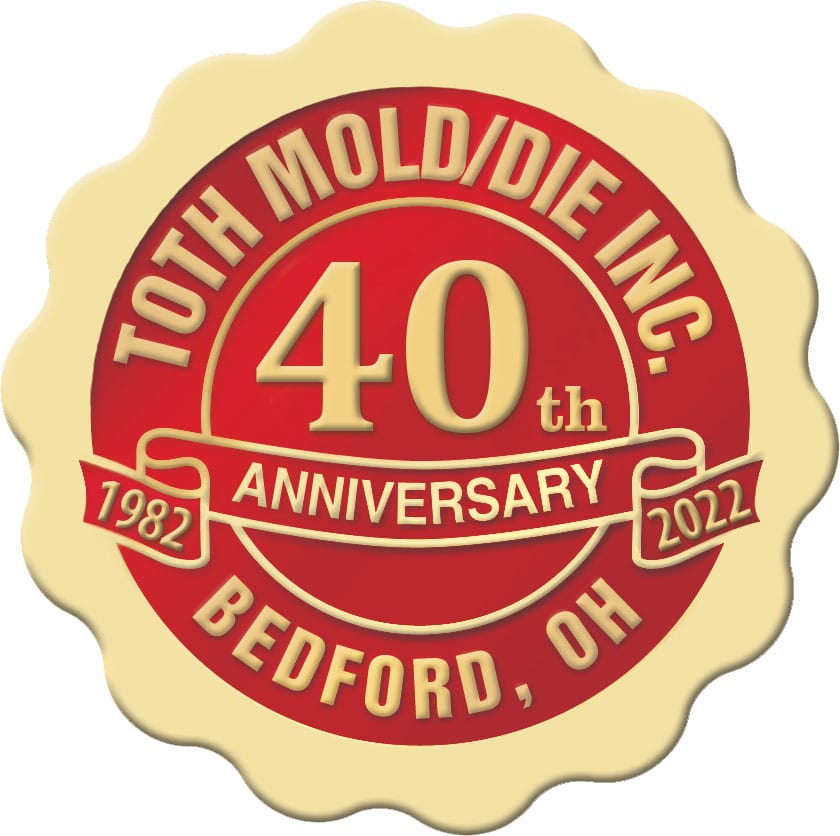 Parts Produced By Toth Mold/Die, Inc.
Contact Toth Mold/Die Inc. Today
Please click on the button below, we're looking forward to hearing from you!