ABOUT US
Toth Mold/Die Inc. Since 1982
Toth Mold/Die Inc. was established in 1982 by Steve Toth Sr. and brothers Steve Jr., Tim and Tom. Our father started in the trade when he was 20 years old. My brothers and I began learning from our father at the age of 12. Prior to 1982, the Toth family also ran an injection molding company for a private owner for six years. In May of 1982, we decided to utilize our expertise in the injection molding industry and open our own injection molding/injection mold building company.
Toth Mold/Die Inc. opened a facility in Warrensville Heights, Ohio. Our goal was to offer all phases of custom injection molding/injection mold building from the initial customer product concept to a finished product ready for production. We wanted to offer a "one stop shop" to all potential customers from inventors to established companies. We focused on building a business that would offer designing a product that would not only be functional but would also be able to be injection molded. Our thoughts of having mold building/molding in one facility would allow us to speed up the entire R&D process by saving a tremendous amount of time for sampling and engineering changes that occur in developing a product.
Sadly, our father Steve Sr. passed away in 1986. In 1990, we moved to our current location in Bedford, Ohio. Unexpectedly, our brother Steve Jr. passed away in 1991. Tom and I have continued doing what we originally set out to do nearly 40 years ago. We have stayed a small shop so we could continue to offer personal hands-on service to all of our current and future customers. We continue to build long term relationships with small entrepreneurs as well as large companies.
Take a few minutes to look over our website to see if Toth Mold/Die Inc. would be a good fit for your next project.
Thank you,
Timothy J. Toth, President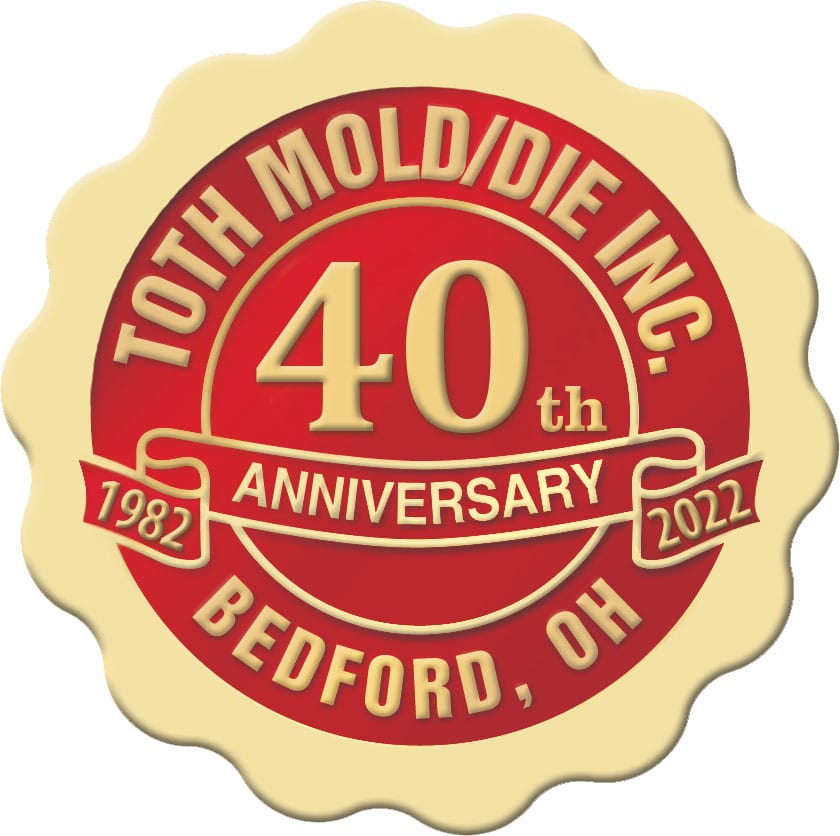 Parts Produced By Toth Mold/Die, Inc.
Contact Toth Mold/Die Inc. Today
Please click on the button below, we're looking forward to hearing from you!