INJECTION MOLDING
Toth Mold/Die Inc. Since 1982
Toth Mold/Die Inc. has been molding elastomers for 40 years.  Three of the parts we are still running since 1982.  TPE, TPR and TPU are pretty tricky to mold.  Toth Mold/Die Inc. has done a lot of trial and error over the years.  Shrinkage as well as wall stock are very hard to calculate.  Too much overpacking of the part during the molding process will cause the wall stock of a part to become thicker than what the mold is cut to.  Trying to get the part to stay on the half of the mold you need it to is a challenge.  Often, it is the complete opposite of the thermoplastic.
Toth Mold/Die Inc. has done overmolding of TPE and TPR as well.  TPU is an injection moldable urethane that is a tricky resin to run.  Toth Mold/Die Inc. has years of experience molding some very intricate parts.  Toth Mold/Die Inc. is now filling a part from TPU that has only .005/in. wide ribs.  This challenging part was a "no quote" by numerous reputable molding companies.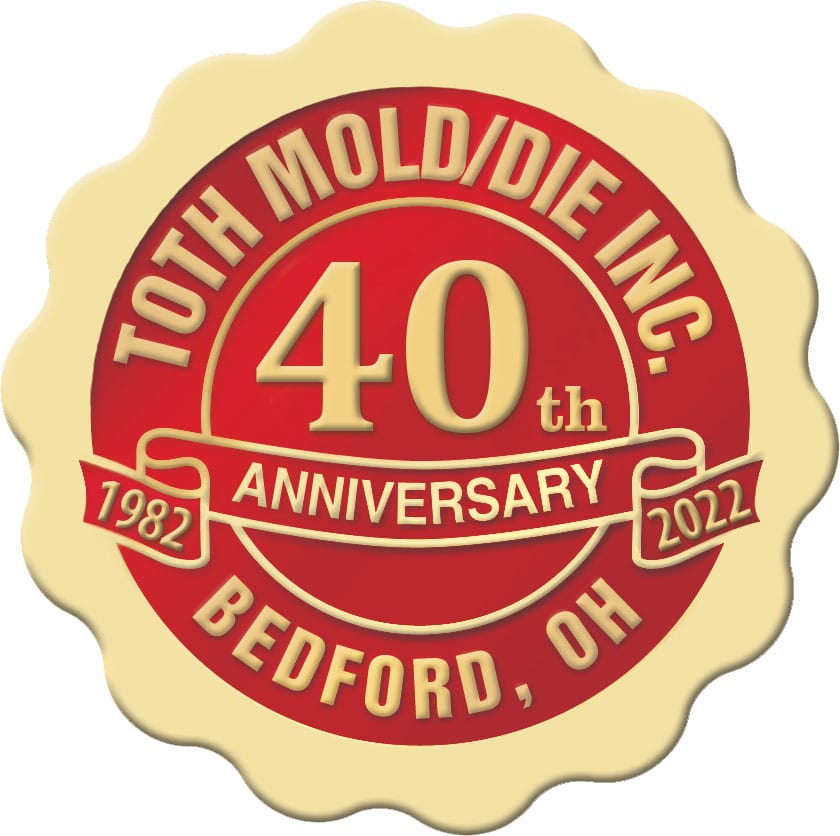 Parts Produced By Toth Mold/Die, Inc.
Contact Toth Mold/Die Inc. Today
Please click on the button below, we're looking forward to hearing from you!